Sharing Emulator/Simulator Preview Links with Testers
The Appcircle emulator/simulator module enables you to share mobile app and website previews with testers. In this way, anyone can test your app even if they don't have a specific device or the specific OS version with just a single click.
To open the share dialog, just press on the "Share" button on the top right of the emulator/simulator preview screen.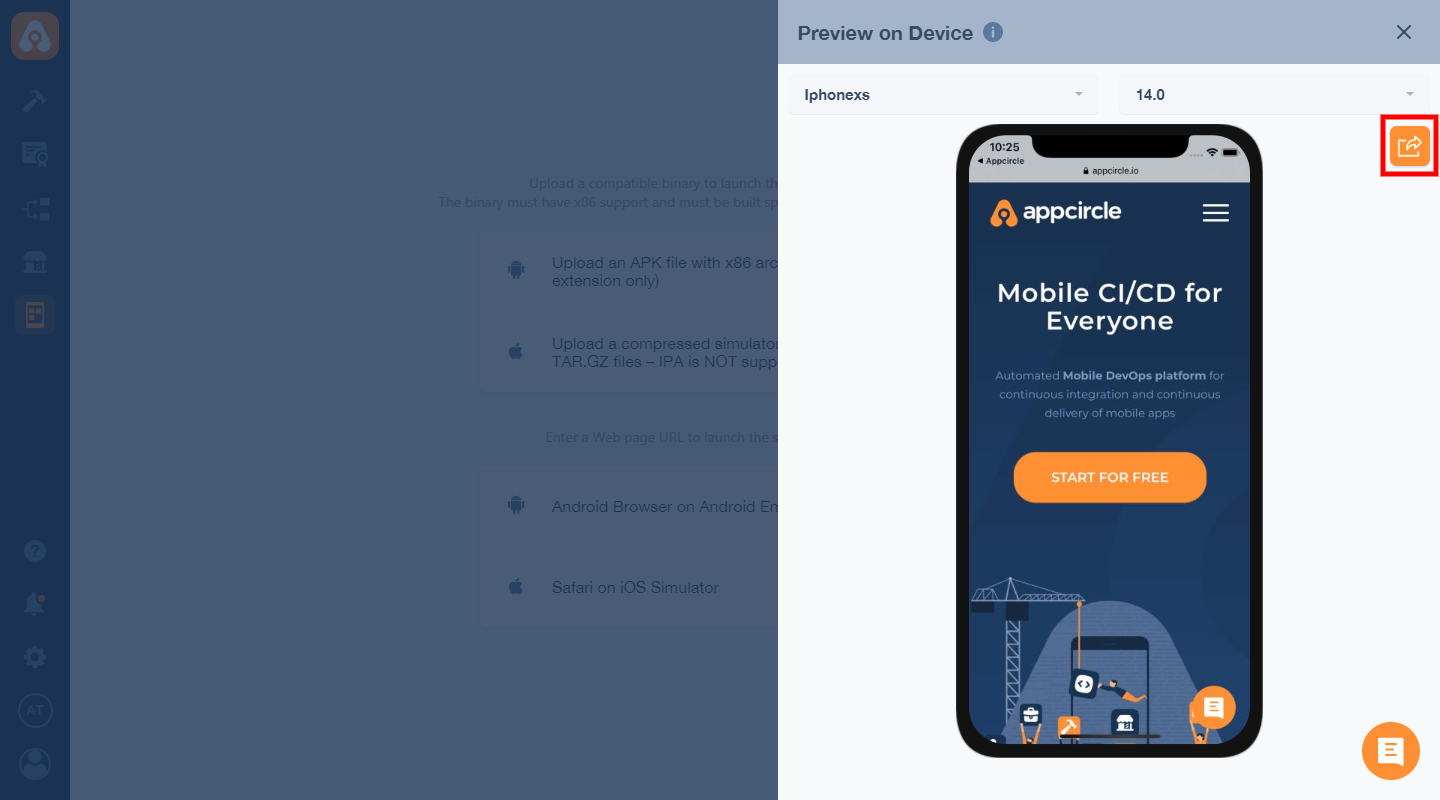 In the share screen, you can select the testing groups created previously that will receive this version of your application. Alternatively, you can enter the individual email addresses of the testers to send them the application.
You can also add a message to testers including testing instructions and release notes.
Finally, you can set a duration for the link expiration so that the link is not accessible after a period.
Once you press send, a link will be shared with the testers.
info
The maximum expiration duration of the links is specified by the limits of your current plan and the entered duration cannot exceed this limit.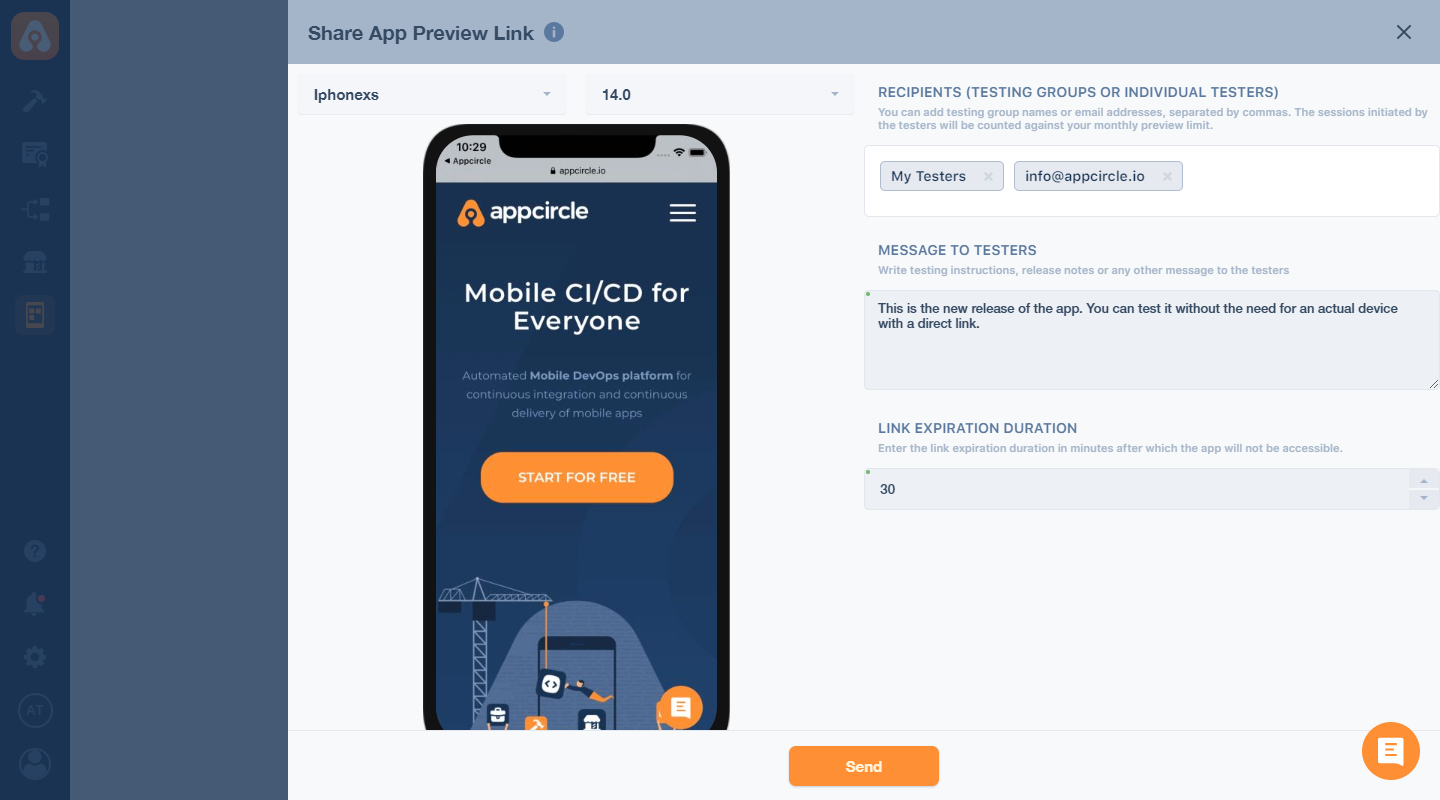 When the link is clicked by a tester, they will see a preview screen to run the emulator/simulator. They can select device types and OS versions and use the emulator/simulator with all features.
info
The preview minutes used by the testers are counted against the device preview limits of your current plan.